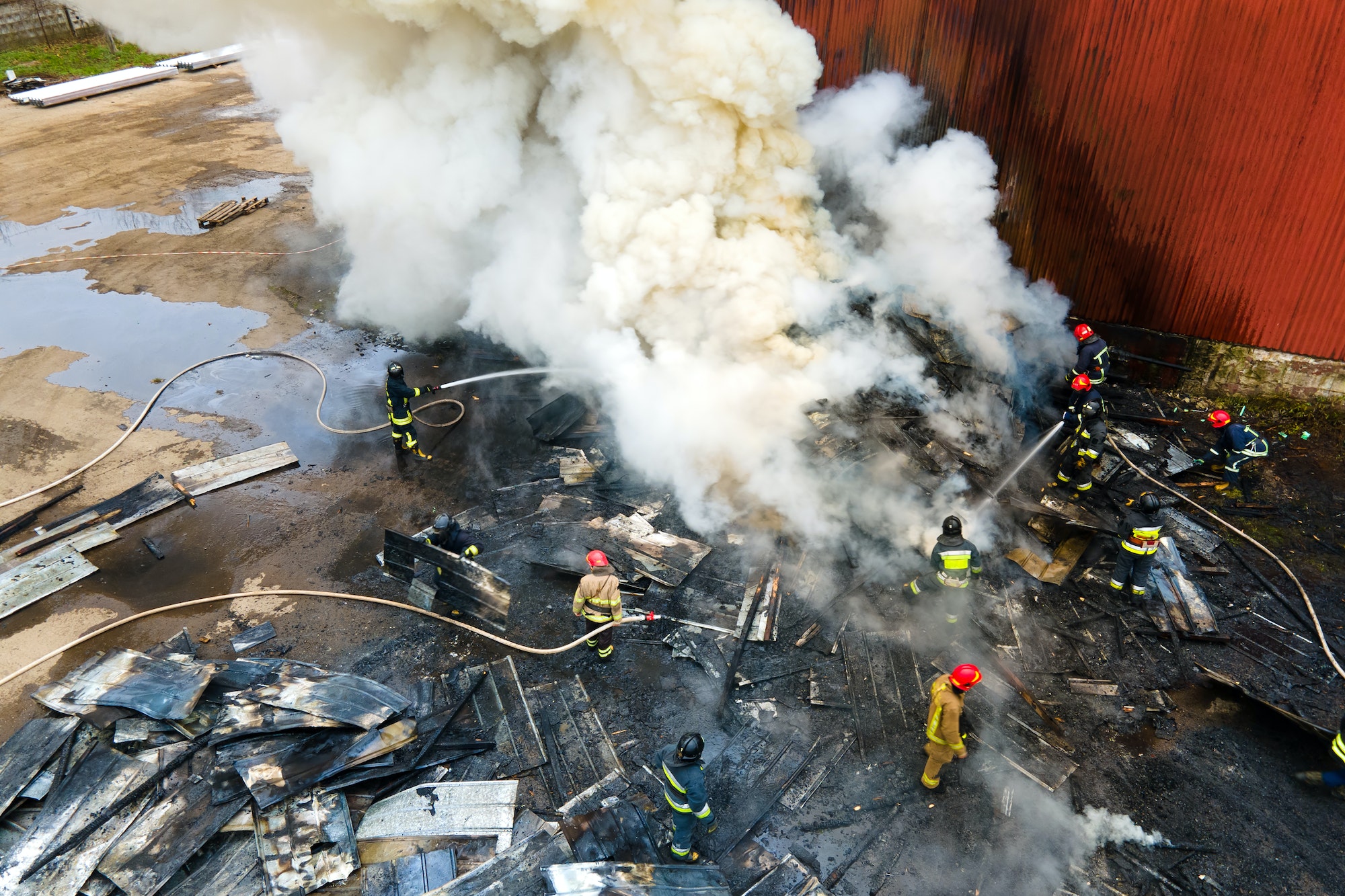 Smoke damage to property has damaged So many personal and commercial properties. Smoke damage to personal or commercial property is caused by internal or external fire. In this article, we will discuss who is liable for smoke damage and what insurance companies do to reduce their liability in the event of a fire and smoke damage, especially in Los Angeles, California.
How California homeowner's insurance handles fire damage
First, homeowner's insurance should cover most of the costs of repairing smoke damage from a neighbor's fire. The policy would cover any repairs needed for the structure of your home and its contents. It will also cover any appliances damaged due to not being able to work properly due to smoke-related issues. For example, suppose your furnace stopped working because it was covered in soot and ash after a neighbor's house caught on fire. In that case, the homeowner's insurance should cover that expense and some additional costs associated with cleaning up after such an event (i.e., professional cleaning services).
Does homeowners insurance cover smoke damage?
Homeowner's insurance will cover smoke damage if it occurs as a result of a fire. Smoke damage can be difficult to detect, but they are common and can cause serious health problems. Smoke can seep into the walls and floorboards, causing discoloration and mold growth. Smoke damage can also cause respiratory issues and other physical ailments.
If you have been affected by smoke damage, you should immediately contact an attorney. The attorneys at Gankin Law Corporation have more than 20 years of legal experience helping clients in Los Angeles, California with their insurance claims. We will fight for your rights during this difficult time and ensure that you receive maximum compensation for all your losses, including property loss from fire damage caused by a third party's negligence or carelessness.
In California, whose insurance policy should I use if a fire occurs at a neighbor's home?
The answer depends on whether or not there is negligence involved in causing the fire and who caused it. If negligence is involved, then the property owner may be liable for damages caused by their negligence (such as leaving candles burning). In such cases, you may want to use their homeowner's insurance policy instead of yours because they would cover any damages caused by their negligence (assuming they had sufficient coverage). However, if no negligence was involved and it just happened accidentally, then your homeowner's insurance policy would cover any damages caused by smoke coming into your home from their fire, even if they didn't have enough coverage.
Conclusion
In conclusion, a fire next door can cause smoke damage to your home. Your neighbor may be responsible for repair to your property caused by their fire. If you or someone you know suffered smoke damage in a fire next door and need assistance regarding these issues, contact the California fire damage attorneys of Gankin Law Corporation at (866) 529-2820 for a consultation on your case today.